Zafrir Baror, of blessed memory, 32 years old, Commander in the Golani Brigade. He was killed in a firefight in Gaza on Sunday, July 20, 2014. Baror had fought in Lebanon, Gaza and the West Bank. He left behind his wife, eight months pregnant, and a 1-year-old girl. His son was born one month after his death.

Roy Klein, of blessed memory, commander in the Golani unit during the 2nd Lebanon war. Roy saved the lives of tens of his soldiers when he threw himself on a grenade to absorb the force of the explosion. Eyewitnesses told his family that he recited the Shema Yisrael before dying from the explosion.
There are Eyal, Gilad, and Naftali, of blessed memory, kidnapped in June 2014 by Hamas terrorists while waiting at a bus stop near the Alon Shvut village in Gush Etzion. For nearly three weeks, IDF soldiers search for them day and night. An IDF combat unit discovered the bodies and the country was thrown into a state of shock and sadness. As the country mourned, the three mothers came together and called for the unity and peace among the people of Israel.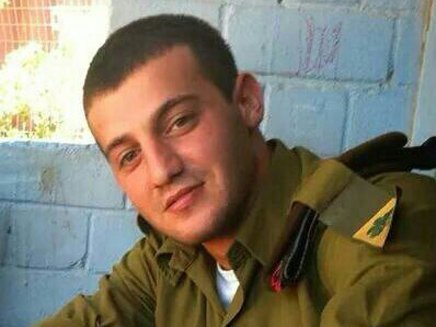 Jordan Bensemhoun, of blessed memory, a 22-year-old French-Israeli who served in the Egoz special forces unit. He was a "lone soldier," who serves in the IDF without a family in Israel to support him, and was killed in Gaza at the beginning of Operation Protective Edge. He was also a son, a brother, a boyfriend and a loving friend. Thousands of Israelis attended his funeral.
Johan Zerbib, of blessed memory, came to Israel from France to serve in the IDF. He fell during the Second Lebanon War in the summer of 2006 while serving in the combat unit Nahal. A few seconds before succumbing to his wounds, his last words, barely whispered to one of his comrades, went to his parents and his brothers: "Tell them that I love them and that I regret nothing."

Myriam Peretz is a world renowned educator who lost two sons during their army service. She has been quoted as saying that she does not know who to visit first when she goes to visit their gravesite at Mt. Herzl in Jerusalem. Uriel died in battle in 1998 at the age of 20. In 2010, Eliraz  died in battle. He was 32 years old, married, and a father of 4. Her husband passed away from what many claim to be a broken heart. Miriam lectures around the world on Zionism and living with loss and was the recipient of the Israel Prize for Lifetime Achievement in 2018.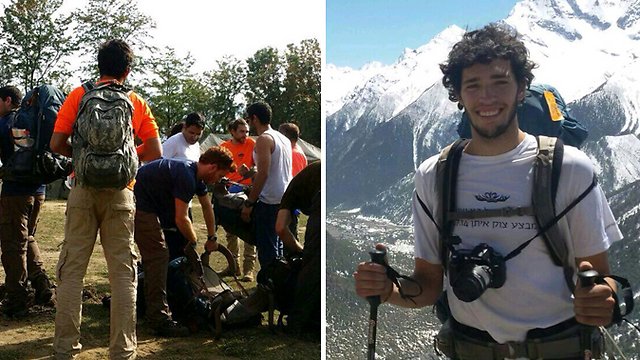 Or Asraf, of blessed memory, was the only Israeli casualty in the earthquake in Nepal that killed over 7000 people. His remains were found by 9 of his comrades from the elite Egoz unit in the IDF. After the earthquake, they decided to form their own search team and fly to Nepal.  They had fought together in Gaza in the summer of 2014 and had lost together two of their friends, Yuval and Tal, during the fighting. Asraf, who had been wounded during the war, had gone to Nepal for several months in order to rebuild himself morally and physically. Without hearing from him, and after already losing two dear members of their unit during the war, his brothers in arms decided to get on a plane and search for him. This is just one small example of the bond that Israelis share as well as the bond that is built in the IDF.
Today, we pay tribute to remember all those that fell in the name of Israel. We salute their sacrifice to protect this little piece of cherished land and to allow us to live free and safe at home in Israel.
שיהיה שזכרם ברוך