What is the best ulpan in tel aviv? What is the best online ulpan? What is the best way to learn Hebrew? How to learn Hebrew easily?
Our students give their opinion on Ulpan Integraliah on this Ulpan Reviews.

Dasha Rosenberg
Once coming to this place, getting know people and your teachers - and there is absolutely no way back, you will love Hebrew and enjoy studying it. This is not only about grammar and reading, it's something more: it's culture, history, politics, modern language, sport and etc and etc! I do believe this is the best way and best place to study Hebrew and believe in yourself

Mario C
Does an other efficient method exist ? I'm impressed by myself and my ability to communicate in Hebrew. I learnt damn fast ! I took morning lessons and I've use what they taught me during live exercise in the market, in the street, in a restaurant ... with Israelis in Hebrew. It looks like a game, and it's pretty funny though, but eventually it works. I highly recommend Integraliah if you want to learn fast, useful Hebrew with fun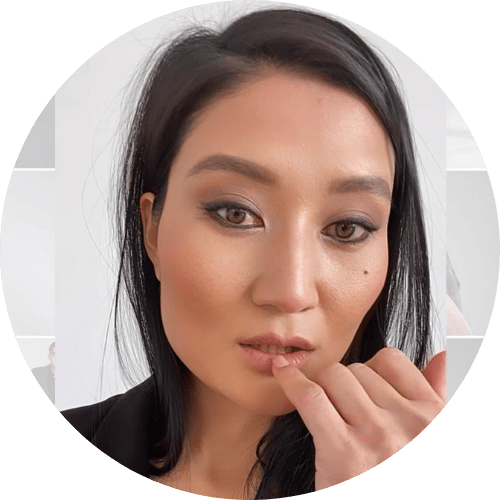 Altynay Tabysheva
Best and the most effective
ulpan
for everyone who learn hebrew. Ulpan is literally helping students to integrate to Israeli culture Friendly ambience and professional tutors/ managers, which are so nice and always taking care of their students. P.S. little expensive but it really worth it
Rebeca Piña
Excellent Ulpan!! I learned and improved so much more in the past 5 weeks than in 10 months prior to Ulpan Integraliah. The classes are really fun and the teachers are great!

Samuel Jefroykin
Best oulpan in town, new method of theaching hebrew, out of the scope of classic oulpan. A must if you want to learn hebrew but also the israeli society and culture! I do recommend it.

Préciada AMOUYAL
I have just completed a professional ulpan at Integraliah. This training allows me to approach my job search on the Israeli market with more serenity. Alon, the teacher, was able to give me the vocabulary, the culture and the self-confidence that I was lacking in order to apply for a job.

Toon Van Rompay
Slowly slowly, I'm getting to learn hebrew. It's only thanks to the patience of the teachers that I haven't given up yet, since I am one of the worst (read: most lazy) students alive. Yes, the only person to blame for the slowly part is me. And they have shown a lot of flexibility in keeping class going on during corona-times for those of us who dislike zoom-classes (keeping in mind any government lockdown that was going on). Yes, I would recommend them for sure!

Yael KRIEF
Competent teachers, a top-notch pedagogical follow-up and a dynamic team 🙂 it is always a pleasure to learn while having fun! I recommend without hesitation
Shanna Orlik
Amazing alternative methods, fun and dynamic teachers! Highly recommended if you are looking to learn Hebrew fast, efficiently, having fun and learning about Israeli society

Zacharie Lahmi
With a young and innovative approach, this Ulpan is perfect for people who are not interested only in learning Hebrew, but also learn Israeli culture. For me it was important to enter in the Israeli society, and Integraliah helps you do just that.

Gary collants-lauve
An easy and quick method to learn the Hebrew you really use in your day to day life. I am now able to communicate and work with Israelis in Hebrew. With Integraliah you learnt and you put directly in situation, in the streets, with people ... this method is strong enforcement. Very good and useful experience

Михаил Востриков
Studied by skype for a year - went from only knowing the letters to being able to hold a conversation. It's been very fun too!